Books, letters, colors, numbers, prayer and playtime are the essential ingredients in St. John Vianney's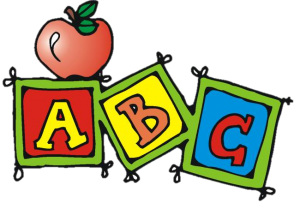 early childhood program, which began in 1995. In prekindergarten, teachers guide students as they begin to develop skills that will lead to reading, writing, math and a life-long love for learning in prekindergarten.
Students begin by learning the alphabet and continue learning to identify beginning sounds in words, begin to associate beginning sounds with objects and become aware of rhyming words on the road to reading and writing independently. In math lessons, students learn to recognize and reproduce simple patterns, recognize and name shapes, to count in sequence, and more. All academic lessons are geared to help students develop a sense of order, concentration, coordination and independence. In religion, students learn about God's goodness and His care and love for people, especially each child. In addition, students also explore the areas of art, music, Spanish and technology.