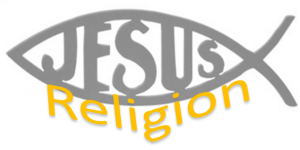 At St. John Vianney School, the students learn that their faith is an essential part of their daily lives. The religious education program at each grade level weaves the six tasks of catechist at developmentally appropriate levels.  These six tasks are: knowledge of faith, liturgical education, moral formation, teaching to pray, education for community life and missionary initiatives.  Through the study of each area the students examine the richness of their living faith and gain new insights about themselves.
Through their Catholic education, the students receive the moral foundation necessary to face the challenges and difficulties that life brings. The students will be prepared to make important decisions and to formulate an educated and faith-filled opinion on the controversial issues that they will face in the future.
During the middle school and junior high years, students deepen the knowledge and practice of the Faith. Students will also develop an understanding of the dignity of the human person as they live their faith and form a moral conscience living out their call to justice and service by imitating the life of Jesus. As students grow older and deeper in their faith, the goal is to have the student come to a more thorough understanding of the Church and the Sacraments as well as to develop their life of prayer and virtue.
In junior high, students study the Scriptures (both New and Old Testaments), church history and the Sacrament of Confirmation. The greatest emphasis for the eighth-grade year of study is placed on preparing for Confirmation, fundamental moral principles and their application.  Lastly, it is important that they are given the opportunity to develop a relationship with the Holy Spirit and recognize His action in one's life.
In middle school, teachers build upon the students' prior school experiences, using a variety of

classroom activities to develop important reading, writing, speaking, and listening skills. In seventh grade, students will continue to develop the ability to cite relevant evidence when analyzing a text or supporting their points in speaking and writing. Students will also build academic vocabulary as they read more complex texts, including stories, plays, historical novels, poems, and informational books and articles. In eighth grade, students will read a variety of fiction and nonfiction from around the world and from different time periods. They will continue to build comprehension of what they read and evaluate an author's assumptions and claims. Students will also conduct research that will require the analysis of text and online resources and accurate interpretation of literary and informational texts. Students in all grades will write regularly and continue to develop their ability to gather, organize, interpret, and present information using the rules of spoken and written English.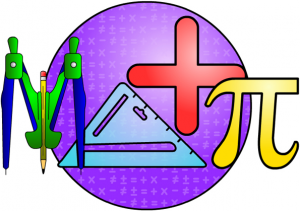 Students in the middle school are developing more abstract understandings of many mathematical principles. Middle school math is taught in two levels – a standard grade level course and an enhanced curriculum. Students in the enhanced path will complete Algebra I by the end of their 8th grade year. Students on the standard path will complete pre-algebra. Each grade level has its own major area of focus; students working on the accelerated curriculum will compact these concepts in order to add the additional year for Algebra I. In seventh grade, students will further develop their understanding of rates and ratios, using visuals and equations to solve real-world problems involving proportional relationships. Students will also work on solving multi-step problems involving positive and negative rational numbers. Students will also expand their knowledge of geometry and apply the properties of operations to solve real world problems involving the measurement of multi-dimensional objects. In eighth grade, students will expand their understanding of unit rates and proportional relationships in order to connect these concepts to points on a line and to use them to solve linear equations requiring algebraic reasoning and knowledge of the properties of operations. Students will also expand their understanding of numbers beyond rational numbers to include numbers that are irrational.
Students are encouraged to find ways to apply their mathematical understandings to science, history, and the world outside of their classroom to develop a real-world context grounded in practical application. Teachers also support students in developing the perseverance and problem solving skills necessary for success with future math concepts.

Science instruction in middle school prepares students for more advanced study at the high school level. It includes a combination of direct classroom instruction with hands-on experiments in the middle school science lab. Students develop their understanding of scientific inquiry through observation, prediction, experimentation, and drawing conclusions. Seventh grade explores in depth areas of Life Science, including cells, heredity, biodiversity and change, and the effects of human interaction. Eighth grade explores in depth areas of Physical Science-Chemistry and Physics. Study includes matter and energy, motion, and forces in nature such as electricity and magnetism. In addition to their regular course of study, middle school students participate in a guided science fair project that culminates in school and regional science fairs.

In middle school, students focus on specific areas of geography and history, studying in greater depth areas previously touched upon in the intermediate grades. In sixth grade students will analyze the shift from nomadic to agricultural societies. Students will study the development of civilizations, including the areas of Mesopotamia, Egypt, India, China, Greece, and Rome. This study will include the impact of geography, early history, cultural development, and economic change. Sixth grade history will conclude with the decline and fall of the Roman Empire. In seventh grade students will study world geography with an emphasis on the cultures and geography of the modern world. This course will explore the impact of culture, economics, geography, and governance on the development of modern society. Students will explore the patterns of human settlement and how human factors influence a place. They will also develop an understanding of the impact of individual and group decisions on citizens and communities. In eighth grade students will study the European exploration of North America, along with the geographic features that influenced early settlements. The major events, outcomes and individuals of the Revolutionary War will be analyzed. Students will follow the development of the United States and its government through the early 19th century, including policies that affected the American Indians. The events leading up to the Civil War will be examined, along with the individuals and events that were significant during the war. The history, people, government, and geography of Florida will be emphasized in order to illustrate the role our state has played in American history. Eighth grade will conclude with Reconstruction and the development of the American West.
In middle school, beyond the content specified by the course, students will also develop research, analytic, and critical thinking skills through the evaluation of evidence, interpretation of primary sources, and writing in response to their historical study.
Well Rounded Education
At St. John Vianney School teachers recognize that all children develop at different rates and have differing abilities and interests. Our approach to education looks at the whole child, not the sum of discrete academic areas. In addition to direct academic instruction in the content areas and religion, students attend weekly classes in art, music, library, technology, physical education, and Spanish. These experiences enrich the academic program and offer cross-curricular connections to the classroom when possible.