Tours available Monday-Friday 8:30 a.m.-2:30 p.m.
Visitas al Campus de Lunes a Viernes de 8:30 a.m.-2:30 p.m.
For an appointment, please call
Para Español Comuníquese con Evelyn Garcia
407-855-4660 ext. 276
GarciaE@sjvs.org

Registration is held each February for those students wishing to attend St. John Vianney School the following fall. Exact date/time is announced closer to registration time. An entrance test is given to all new students to determine enrollment and placement. All students entering St. John Vianney Catholic School for the first time are admitted on a probationary basis for a nine week period. This is to ascertain a pupil's ability to adjust to the school philosophy and program. The principal reserves the right to readmit students to St. John Vianney Catholic School.
Step Up For Students is an income base scholarship. If you would like to apply for the Step Up For Students scholarship you may do so by clicking the link below. You can start an application even if the scholarship is not open, they will send you information once it opens for new families. If you wish to apply, please click on the link below to create an account and start your online application.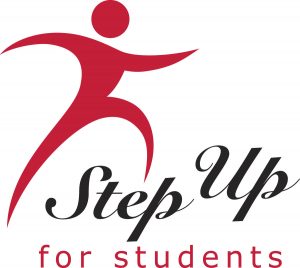 CLICK HERE TO APPLY NOW!
All applicants must have an active email address to create an online application. If you do not have an active email address, please create one prior to starting the application. If you have created an account in the past, please use that same account to apply for the 2017-18 school year.
There is no fee to apply for the Florida Tax Credit (FTC) scholarship and we only accept online applications.
Should you have any questions or concerns about the application process, please feel free to reach out via email at info@sufs.org or via phone at 877-735-7837. The contact center is open Monday through Friday from 8:30 am to 4:30 pm, with an hour closure from 11 am to Noon. Please be sure to select the Florida Tax Credit (FTC) scholarship prompt when dialing.
Important Note: Florida State Law requires that all children entering school for the first time must be immunized and must present the school with a Florida Certificate of Immunization or Exemption (HRS680) before school begins, or they cannot attend class.  This immunization form can be obtained from your doctor or county health department.